ImplemIT has it's particular approach to large scale projects. We don't see any value in 'just let us do our work like we've done always'. At first we want to know how you work today. The mapping of business processes and the workflow is a good method for evaluating the internal functioning of an engineering department.
After we have our workflow, we can see where we can streamline the softwaretools in order to follow your need or, if necessary, streamline your workprocesses.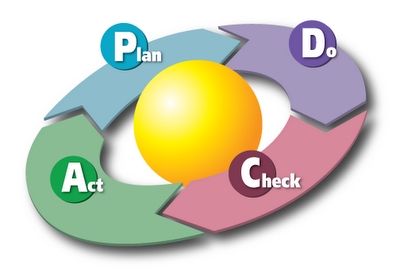 In 2011 this approach resulted in assisting a physical therapist praxis in streamlining their processes and getting the HKZ/ISO certification.
In 2012 the course "internal auditer" was completed, so now ImplemIT can help you and your organisation to get your processes sorted out following your needs, and prepare you for your external audit.